Physical Activity in Healthcare SIG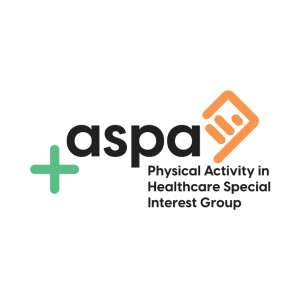 Physical activity promotion by health professionals is a key strategy to increase population physical activity levels. This strategy has been outlined in the World Health Organisation's (WHO) 'Global Action Plan on Physical Activity' (GAPPA), the International Society for Physical Activity and Health's 'Eight investments that work for physical activity', and the Heart Foundation's 'Blueprint for an active Australia'.
WHO GAPPA action items outline the need to strengthen pre and post-service training of health professionals to increase their knowledge and skills for an active society (action 1.4); and to implement and strengthen patient assessment and counselling on increasing physical activity and reducing sedentary behaviour (action 3.2). These action items are part of a multi-faceted approach to reach a 15% reduction in global prevalence of physical inactivity in adults and adolescents by 2030. In Australia these action items are an urgent priority, with only 16% of Australian health professionals able to describe the physical activity guidelines accurately, potentially limiting their ability to take advantage of physical activity promotion opportunities.
Our intention is that the ASPA Physical Activity in Healthcare SIG will provide a mechanism for a broad range of clinicians (e.g. doctors, nurses, allied health professionals), professionals working in a clinical environment who have the potential to promote physical activity, clinical researchers and policy makers from the Asia-Pacific region to share expertise, experiences and initiatives to address GAPPA action items (1.4 and 3.2). The primary aim of the SIG is to increase physical activity promotion in healthcare within the Asia-Pacific region.
Co-Chairs:
Associate Professor Nicole Freene, University of Canberra
Sjaan Gomersall, The University of Queensland
Contact: healthcarepa@aspactivity.org
Meet our Leadership Team
A/Prof Nicole Freene
Nicole is an Associate Professor in Physiotherapy at the University of Canberra (UC). She has been a practising physiotherapist for 25 years, working in hospital settings and primary health care, and was awarded her PhD in 2014. Nicole has a strong interest in the primary and secondary prevention of chronic disease, spending most of her career working in cardiac and pulmonary rehabilitation. She is the co-chair of the Asia-Pacific Society of Physical Activity Special Interest Group Physical activity in Healthcare, founding member and the Cardiorespiratory Lead of the Australian Physiotherapy for Physical Activity group, and board member of the Heart Foundation ACT and Australian Cardiovascular Health and Rehabilitation Association (ACRA) NSW/ACT. Her research focuses on increasing physical activity levels and decreasing sedentary behaviour in adults, both in healthy and cardiac populations, and physical activity promotion by health professionals.
Dr Sjaan Gomersall
Sjaan is a Senior Lecturer in Physiotherapy and Senior Research Fellow at the Health and Wellbeing Centre for Research Innovation at The University of Queensland (UQ). She is a physiotherapist and worked clinically in in-patient and private practice neurological rehabilitation before being awarded her PhD in 2013. Her research focuses on understanding, measuring, and influencing physical activity, with a research program focused on improving physical activity in clinical populations and in healthcare settings, including health promotion by health professionals. She is a member of the Australian Physiotherapy Association, a board member for Moving Medicine, co-chair of the Physical Activity in Healthcare Special Interest Group for the Asia Pacific Society for Physical Activity and President-Elect (2022-2024; President 2024-2026) for the International Society for Physical Activity and Health.
Jess Hill
Dr Jess Hill is an occupational therapist and Lecturer at The University of Queensland (UQ). Previously, Jess worked in private practice as a mental health occupational therapist with children, youth, and young adults. Identifying the many education gaps led Jess to continue her research aiming to develop resources and strategies to better support both community-based fitness professionals and allied health professionals work with people with disability to participate in physical activity. In addition to this research Jess is also a coach within the UQ ParaSTART Program.
Emily Cox
Dr Emily Cox is a Lecturer in Clinical Exercise Physiology and early career researcher at the University of Newcastle. She is also the 'Clinical' theme lead of the Hunter Medical Research Institute Active Living Research Program. Her research focuses on understanding and influencing the role of exercise and physical activity in the prevention and management of metabolic disease, focusing on efficacy and translation . Emily also worked as an Accredited Exercise Physiologist in chronic disease management for over eight years.
Roger Lay
Roger is currently working at the Cancer Institute NSW, supporting the National Bowel Cancer Screening Program. He has previously worked as a clinical physiotherapist in private practice for over 6 years. Roger has a strong interest in promoting physical activity in working- and older-adults, with much of his clinical work focussed on musculoskeletal rehabilitation and the promotion of healthy physical habits. Roger also volunteered with the SALSA Program at Western Sydney Local Health District promoting health education in secondary schools; and with the Cancer Institute NSW to develop physical activity resources as a mechanism for reducing cancer risk.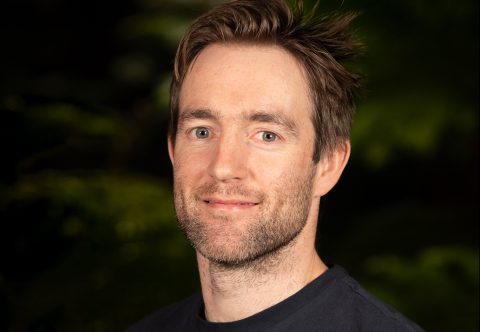 Stephen Barrett
Steve worked as a Physiotherapist from 2007 until 2020. He completed a Master in Public Health from The University of Melbourne in 2014, majoring in research (Health Economics). In 2015 he started a role in the Health Promotion team at Bendigo Health, Victoria, Australia looking at physical activity promotion in the hospital setting, and completed his PhD in Public Health from La Trobe University in 2021. Steve then began the role of Allied Health Research and Knowledge Translation lead at Bendigo Health, alongside the health promotion role. He is also an Adjunct Research Fellow at the La Trobe University Rural Health School.
Jess Seymour
Jess is a Exercise Physiologist and Public Health Professional currently undertaking her PhD at the University of Canberra. She is also a member of the ASPA Early Career Network and is involved with the ESSA NSW State Chapter as the current Co-Chair. She has a wide range of experience in the planning, implementation and delivery of health initiatives, particularly in the physical activity and non-communicable disease space. Jess has also worked clinically as an EP for the last six years. Her goal is to work in partnership with communities to develop and implement health programs and resources that are informed by the principles of health equity, evidence-based practice, and person-centred care.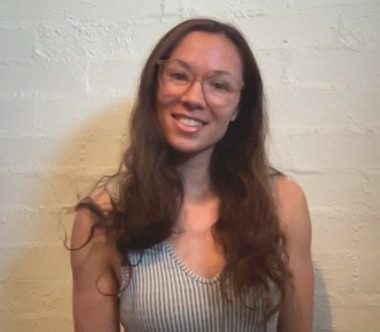 Kim Szeto
Kim is a PhD candidate and Accredited Exercise Physiologist at the University of South Australia. Her PhD aims to develop and evaluate a co-ordinated approach to using wearable activity trackers in a South Australian healthcare setting. Prior to starting her PhD, Kim worked as a research assistant and exercise physiologist at UniSA. As a researcher she has worked with various teams on projects mostly centered around physical activity and health, but also in other areas of human health. Kim's work as a clinician involves a combination of service provision in a primary care setting for various populations, supervision of Clinical Exercise Physiology students and guest lecturing in the Clinical Exercise Physiology program.
View our Terms of Reference here.
Want to join the Physical Activity in Healthcare SIG? Sign up here:
Physical Activity in Healthcare SIG
Physical Activity in Healthcare News
View All