Physical Activity in Healthcare SIG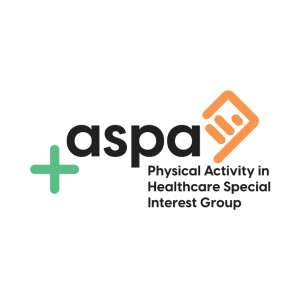 Physical activity promotion by health professionals is a key strategy to increase population physical activity levels. This strategy has been outlined in the World Health Organisation's (WHO) 'Global Action Plan on Physical Activity' (GAPPA), the International Society for Physical Activity and Health's 'Eight investments that work for physical activity', and the Heart Foundation's 'Blueprint for an active Australia'.
WHO GAPPA action items outline the need to strengthen pre and post-service training of health professionals to increase their knowledge and skills for an active society (action 1.4); and to implement and strengthen patient assessment and counselling on increasing physical activity and reducing sedentary behaviour (action 3.2). These action items are part of a multi-faceted approach to reach a 15% reduction in global prevalence of physical inactivity in adults and adolescents by 2030. In Australia these action items are an urgent priority, with only 16% of Australian health professionals able to describe the physical activity guidelines accurately, potentially limiting their ability to take advantage of physical activity promotion opportunities.
Our intention is that the ASPA Physical Activity in Healthcare SIG will provide a mechanism for a broad range of clinicians (e.g. doctors, nurses, allied health professionals), professionals working in a clinical environment who have the potential to promote physical activity, clinical researchers and policy makers from the Asia-Pacific region to share expertise, experiences and initiatives to address GAPPA action items (1.4 and 3.2). The primary aim of the SIG is to increase physical activity promotion in healthcare within the Asia-Pacific region.
Co-Chairs:
Associate Professor Nicole Freene, University of Canberra
Sjaan Gomersall, The University of Queensland
Contact: healthcarepa@aspactivity.org
A/Prof Nicole Freene
Nicole is an Associate Professor in Physiotherapy at the University of Canberra (UC). She has been a practising physiotherapist for 25 years, working in hospital settings and primary health care, and was awarded her PhD in 2014. Nicole has a strong interest in the primary and secondary prevention of chronic disease, spending most of her career working in cardiac and pulmonary rehabilitation. She is the co-chair of the Asia-Pacific Society of Physical Activity Special Interest Group Physical activity in Healthcare, founding member and the Cardiorespiratory Lead of the Australian Physiotherapy for Physical Activity group, and board member of the Heart Foundation ACT and Australian Cardiovascular Health and Rehabilitation Association (ACRA) NSW/ACT. Her research focuses on increasing physical activity levels and decreasing sedentary behaviour in adults, both in healthy and cardiac populations, and physical activity promotion by health professionals.
Dr Sjaan Gomersall
Sjaan is a Senior Lecturer in Physiotherapy and Senior Research Fellow at the Health and Wellbeing Centre for Research Innovation at The University of Queensland (UQ). She is a physiotherapist and worked clinically in in-patient and private practice neurological rehabilitation before being awarded her PhD in 2013. Her research focuses on understanding, measuring, and influencing physical activity, with a research program focused on improving physical activity in clinical populations and in healthcare settings, including health promotion by health professionals. She is a member of the Australian Physiotherapy Association, a board member for Moving Medicine, co-chair of the Physical Activity in Healthcare Special Interest Group for the Asia Pacific Society for Physical Activity and President-Elect (2022-2024; President 2024-2026) for the International Society for Physical Activity and Health.
Want to stay up to date with news about Physical Activity in Healthcare across Asia-Pacific? Sign up to our mailing list here:
Physical Activity in Healthcare SIG Newsletter
Physical Activity in Healthcare News
View All