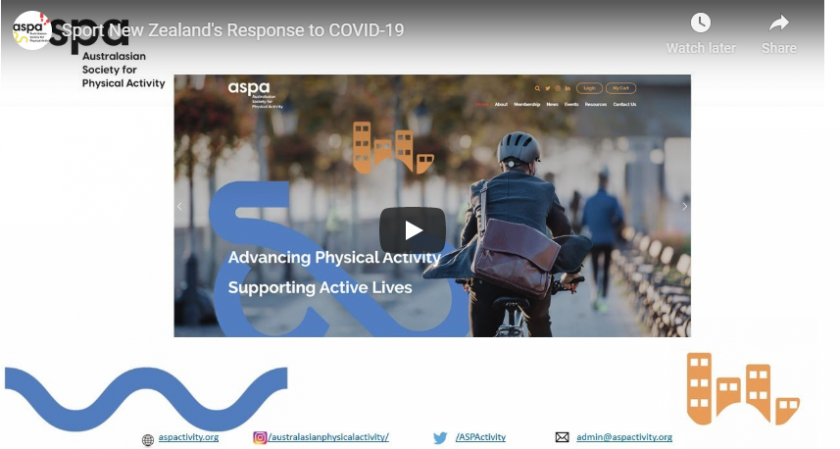 Sport New Zealand's Response to COVID-19
Professor Erica Hickson from AUT University Interviews Dr Justin Richards and Hamish McEwan from Sport New Zealand. Some of the key insights from this interview are:
Sport NZ responded to COVID-19 by focusing on financial stability of sports partners ($250 mil injection by the government) and by initiating a pragmatic cohort study to collect #PhysicalActivity data during the different stages of COVID-19 and lockdown in New Zealand. Preliminary data show some interesting results.
Sport NZ developed an Outcomes Framework to guide their work for the next 12 years. The Framework was created by mapping Values against the Living Standards Framework, a government initiative that prompts thinking about policy impacts across 12 domains of wellbeing. In other words it shows how Sport NZ and the wider play, active recreation and sport system contributes to the wellbeing of all New Zealanders.
Sport NZ is taking a futures approach to re-imagine #Sport and #PhysicalActivity informed by evidence such as the National Active Survey and Pragmatic Cohort Study, wellbeing and values modelling and sector and systems mapping.