NOTICE OF ANNUAL GENERAL MEETING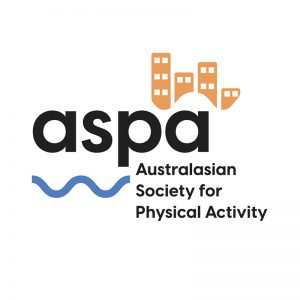 Notice is hereby given that the Annual General Meeting (AGM) of The Australasian Society for Physical Activity Ltd (ASPA), (ACN 635 761 527) will be held on Thursday 25 March 2021 commencing at 11am AEST
We are now a just week away from our first Annual General Meeting next Thursday the 25th of March, 2021 (Time: 11:00 am AEST / 1:00 pm NZDT / 8:00 am CST).
Please use this registration link to access the Zoom webinar details: https://deakin.zoom.us/webinar/register/WN_q0v05S40RU2aa5A0a_IHGQ
We look forward to sharing our progress and achievements from the last 12 months with you next week.
2021 Annual General Meeting AGENDA
Chair: Professor Jo Salmon (ASPA President)
-Ordinary business:
Welcome, attendees and apologies:
-Company reports:
• President's report
• Treasurer's report
• Membership Committee
• Early Career Professionals Committee
• SE Asia Committee
• Communications Committee report
• Advocacy Committee
• Scientific Committee
• Special Interest Group Committee
• Active Healthy Kids Australia (AHKA) Committee
-Questions from members
-Special guest presentation by Professor Jasper Schipperijn, President of the International Society for Physical Activity and Health (ISPAH).
-Any other business
-Close