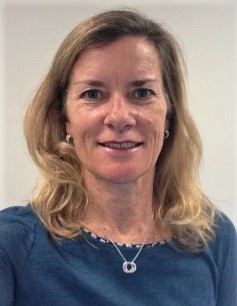 Member Spotlight: Dr Wendy O' Brien
Name: Dr Wendy O'Brien
Email: w.j.obrien@massey.ac.nz
Twitter: @OBrienWendy1
LinkedIn: linkedin.com/in/wendy-o-brien-2b097281
Areas of Interest: Physical activity (for all, including older adults), body composition
Organisation/Employer/University: Massey University
Are you looking to collaborate? Yes
I am open to collaborating with: Exercise scientists, mentors, Ministry of Health/Education and regional sports trusts (and Aussie equivalents)
Who are you?
I was a keen runner and multisporter (now mainly cycling). An early book by John Hawley and Louise Burke really resonated – I was drawn to this area. I am now an Assistant Lecturer at Massey University in Auckland, NZ, supervising postgrads and teaching. I am also the Manager of the Sports Science Laboratory here (each 0.5 roles).
Why did you join ASPA?
I became a member after seeing ASAP activity on twitter. I considered membership a good opportunity to keep track of what's going on in NZ and Aus in the world of PA, and extend my network of like-minded colleagues potentially in similar research areas.

What's your background?
I considered doing a Physical Education qual, but didn't really want to be a teacher. I finished my undergraduate degree in Sport and Exercise Science in 2008. I loved the area and decided to pursue a Master's degree, studying carbohydrates and athletic performance. I then changed tack with my PhD, studying the level and types of PA in Maori and Pacific people in New Zealand, and the associations with metabolic markers and body composition. It was a real change of direction from my Masters but I've since continued down that pathway, realising so many people just need to get moving.
What's your current interest in PA?
I'd like to develop more teaching and researching in the area of physical activity for health. Working through the general area of encouraging more people to move more, more often. It's so important for overall health and wellbeing, not just staying fit in the commonly perceived sense. Making moving a habit does not have to be a big deal, structured or expensive – just slot your movement into daily life and it will pay dividends!
What would you like to see from ASPA going forwards?
I'd like to see from ASPA over next few years – balance of Aus and Kiwi research and presenters. Webinars are a great opportunity to get to know what's happening and the different people in the field. I'm really looking forward to the conference, in particular in future when we can get together again!