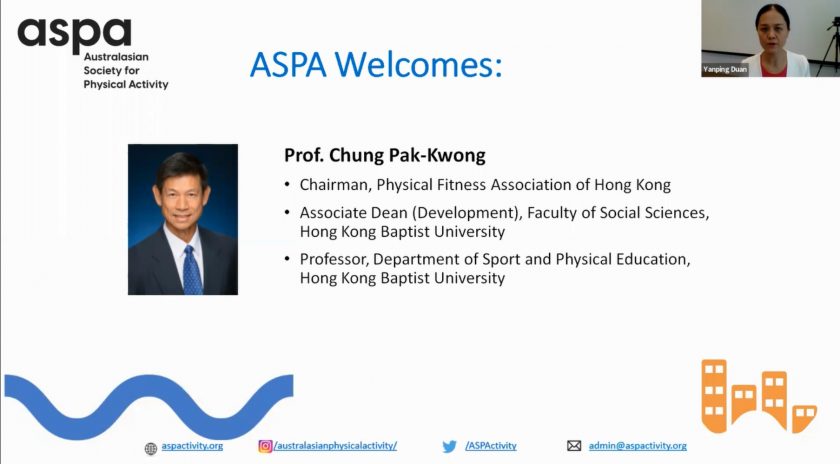 Maintaining Physical Activities during the COVID-19 Outbreak in Hong Kong
In this this final COVID-19 series video #6, Dr Yanping Duan interviews Professor Chung Pak-Kwong, Chairman of the Physical Fitness Association Hong Kong and Associate Dean and Professor with Hong Kong Baptist University.
They discuss maintaining physical activities during COVID-19 in Hong Kong and some of the key take-aways include:
important to support people to stay active at home and utilise digital media
need to adapt messages and support given so that it is specific to the situation in Hong Kong – space and time are big barriers during strict lockdowns
parents need to be supported to role model physical activity while at home
older adults need to continue receiving support from family and carers to continue being physically active – some of the typical activities, like walking outside, cannot happen. Important to provide them with the resources and skills needed to be active at home
people wearing face masks when being active outdoors need to be mindful of how this may impact their bodies response.