International Women's Day Profile 2023: Professor Jo Salmon
The UN Women Australia theme for International Women's Day this year is:
#CrackingTheCode: Innovation for a gender equal future
"To crack the code to gender equality, we need to leverage inclusive technologies, embrace disruptive innovation and ensure access to education – to combat generational and systemic gender-based discrimination, embedded in our cultural bias for generations. We need to disrupt the current codes of behaviours, beliefs and systems that foster entrenched inequality through innovation, access, and education. We must crack our cultural, economic and social codes and behaviours that entrench inequality."  
(source: https://unwomen.org.au/get-involved/international-womens-day/) 
ASPA is proud to be comprised of 60% female Executive and Sub-committee members. To celebrate IWD this year, we profiled ASPA's founding president, Professor Jo Salmon. We asked Jo a few questions about her career as a woman in Academia; the challenges, learnings and advice for others.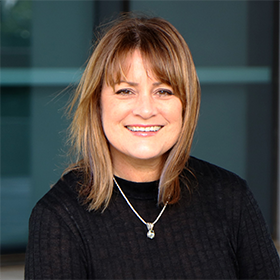 Professor Jo Salmon
Director of the Institute for Physical Activity & Nutrition (IPAN) at Deakin University, & founding President of ASPA
Early Career
"My research focus on sedentary behaviour was in the early days in this field so I was fortunate to have the opportunity to contribute to some of the initial evidence about sedentary behaviour in terms of health outcomes and also understanding how and why people spend so much of their daily lives sedentary. In the early 2000s we collected what was at that time, one of the largest samples of children using accelerometry for assessing their physical activity. We had worked with programmers to develop software to analyse the large sample. Previous software could only manage data from individuals one participant at a time."
Leadership
"I was part of a research team that focused on physical activity and nutrition in the early 2000s, and this team grew organically to eventually achieve Institute status – we now have 96 academic members. I became the Director 3 years ago when our co-Director retired. The establishment of ASPA was something that I was passionate about for a number of years as Australia had no professional society that focused solely on physical activity. In talking to other equally passionate collaborators we recognised that a broader focus on the Asia Pacific was important so as to strengthen capacity in this field in our local region. It was also important to us to not just be represented by researchers, but to also include policy makers and those working in physical activity practice."
Challenges
"The biggest challenge early in my career, was that faced by many parents –  juggling parenting responsibilities of 3 young children with work. Having late afternoon meetings appear in my diary at the last minute (this was before online platforms were available!), and school holidays etc were always difficult. My office hours were 9.30am-3pm and then I'd work in the evenings 7pm-10pm just to keep on top of everything."
"I have been fortunate to have been supported and mentored by some amazing men and women in my career. I was never overly ambitious; my male mentor pushed me each time to go for promotion! I believe this is more common among women than men. On one occasion I did apply for promotion earlier in my career which was not supported by my then Head of School. There was another male in our school with a similar track record, however, whose promotion was supported. My male mentor 'went in to bat' for me & the decision regarding my application was overturned."
Advice for individuals facing gender bias
"Don't be afraid to speak out if you believe you have been a victim of conscious or unconscious gender bias. Prioritise your work-life balance. Whether you have family commitments or not, make sure you look after yourself, your health, and outside interests. Find a supportive mentor or two, they can help you navigate challenges you might be having. If there are systemic challenges in your workplace, it is important to speak out and not ignore it. While you may be able to manage the situation, the next woman may not be able to."
Advice for organisations to prevent gender bias
"Deakin University is part of the Athena Swan initiative; an accreditation and awards program for gender equity, diversity and inclusion. Our School has a committee that is responsible for implementation of the program at the school level, and the university also provides additional support for women through, for example, career continuity support to help women keep their research program running while they are on parental leave. All staff should also be provided the opportunity for training in unconscious gender bias."