To celebrate the first birthday of ASPA we reached out to our first three members to hear why they joined the society and what they've enjoyed about being a member so far.
A big thanks to all our members who have engaged with us over the last 12 months. We look forward to expanding our influence on physical activity in Australasia in the coming years!
Kate Parker 
I joined ASPA because I loved the idea of bringing together researchers, practitioners and policy makers to connect, share and learn about all things physical activity in Australasia. As an academic, it has been great to not only present my own research to a non-academic audience, but also to hear about the latest policy and practice initiatives that I may not have if I were not an ASPA member. With chronic, lifestyle diseases, so rife in today's society, a coordinated, systems wide approach to increasing physical activity has never been more important, which is what makes ASPA so special and valuable.
Neville Owen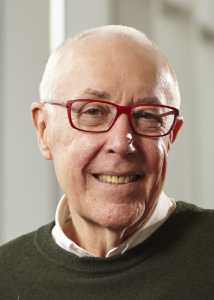 ASPA provides a special opportunity for me to admire the research, advocacy and translational initiatives of the talented people who are coming up in our field. For me personally, ASPA is a forum within which I can enjoy an extra-special sense of belonging because of my collaborations in our broader region; those include ongoing work with colleagues in Tokyo, following on from my Academy of Sciences Fellowship with Waseda University in 2017. We all have a lot to look forward to over the next few decades, particularly from the plethora of opportunities for mutually-beneficial capacity building in Australasia (a word that might not survive our interesting geopolitical times), which will be fostered by ASPA.
Christian Brakenridge
Physical activity is inclusive, is ubiquitous in our daily life, and in combination with exercise can confer the greatest benefit to our health. However, with growing inequality and disease burden in Australasia most health promotion has targeted exercise as opposed to physical activity. As both a physical activity researcher and an exercise physiologist I see firsthand the potential for more. I joined ASPA because I wanted to advance research on the benefits of physical activity and ultimately collaborate with the members to communicate and translate it in the form of policy and public health initiatives for the benefit of the broader community.