Conference Overview
We are proud to announce the 2nd Asia-Pacific Society for Physical Activity (ASPA) Conference to be held in Melbourne, Australia on 28th-29th November 2022. The two-day conference will provide a forum to share expertise and experiences and hear about the latest in physical activity research, policy and practice across the Asia-Pacific region.
Date: 28th-29th November 2022
Venue: Deakin Downtown, Melbourne, Australia and Virtual Live Stream
About the Conference
Programme
The main theme of the conference is 'Impact'.
The two-day programme will feature world-leading keynote speakers from research, policy, and practice. Free oral presentations will take place during parallel sessions, including themed sessions that align with ASPA's Special Interest Groups. There will also be opportunities for networking and e-posters will be showcased during the breaks. To enhance the conference experience, keynote speakers and oral presentations will be delivered live, in-person.
Keynotes
We are proud to announce four world-leading keynote speakers for ASPA 2022.
Registration
Choose either an In-Person or Virtual conference registration ticket.
Melbourne In-Person Registration (2 days) – Registration closes 14 November
AUD$550 Member Full
AUD$350 Member Student
AUD$750 Non-Member Full (includes 1-year ASPA Membership)
AUD$400 Non-Member Student (includes 1-year ASPA Membership)
Virtual Live Stream Registration (2 days) – Registration closes 24 November
AUD$150 Member Full
AUD$100 Member Student
AUD$200 Non-Member Full
AUD$150 Non-Member Student
Conference Venue
About the venue
The ASPA 2022 conference will be hosted at Deakin Downtown located at Level 12, Tower 2, 727 Collins Street in Melbourne.
For more information about hotels, cafes and restaurants, and things to do in Melbourne, check out the conference Local Area Guide.
Presenter Guidelines
If you are presenting an oral presentation or e-poster at ASPA, please ensure you follow the presentation guidelines. You can find your session in the draft conference program here.
Information about abstract acceptance has been emailed to authors from abstracts@aspactivity.org. If you haven't received this email, please check your junk or spam folder. 
Sponsors
We would like to thank our Sponsors for their support.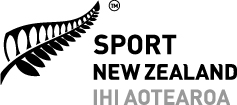 We welcome Expressions of Interest for sponsorship of the 2nd Asia-Pacific Society for Physical Activity (ASPA) Conference, 28-29 November 2022. Contact the Conference Co-Chair Professor David Lubans for a Sponsor Prospectus.
Key Dates
1 July
Conference registrations open
19 August
Abstract submissions closes - EXTENDED DEADLINE!
29 August
Late-breaking e-poster abstract submission opens
1 October
Notification of abstract acceptance
15 October
Late-breaking abstract submission closes
14 November
In-person conference registration closes
28 November
ASPA Conference 2022 opens